BIG4 Cania Gorge Holiday Park, QLD
Nestled in the middle of the Cania Gorge National Park and just 35km from Monto, BIG4 Cania Gorge Holiday Park provides the ideal escape with a nice water slide and Hidroplay splash pad area inside.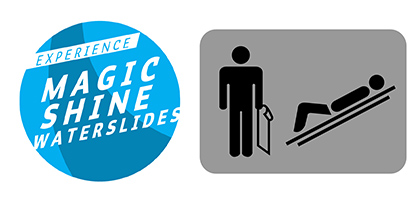 Features
The main features of this awesome Polin Water Slide are;
L-RTM Manufacture with a perfect shine inside and out.
Bright Vibrant colours that attract attention from all passers by.
Quality two pack topcoat over all Hot Dip Galvanised Structural Steel.
A fun fast slide that has even adults surprised by how much fun they are having!